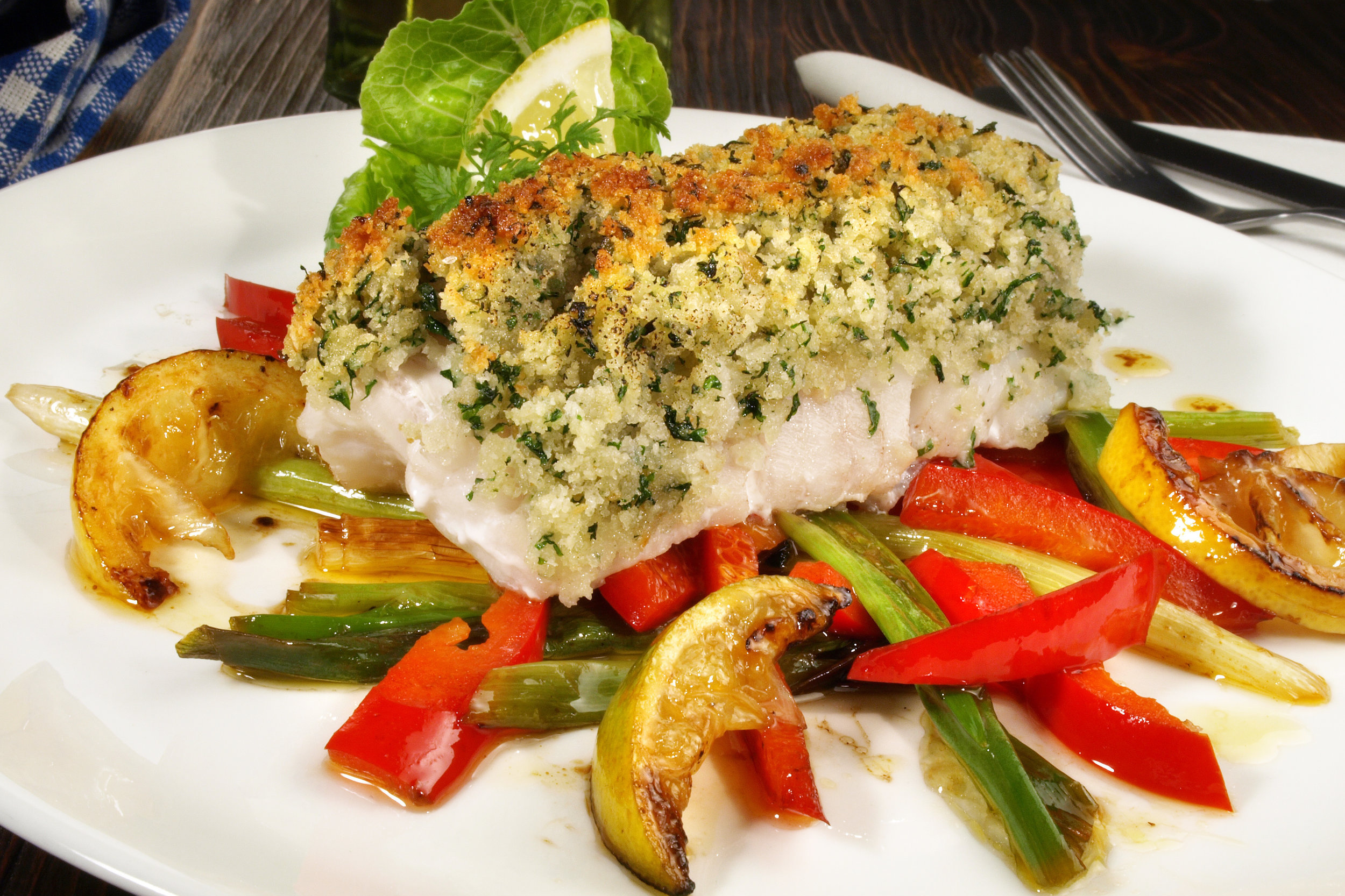 Herb crusted cod with roasted peppers
A great alternative to fish and chips.
Tasty home-baked white fish with its own herby crust. Serve with soft and sweet peppers.
Difficulty level: Intermediate
Serves: 4 people
Prep time: 10 minutes
Cooking time: 20 minutes
Nutrition
Typical values per serving:
Energy 1340kJ, 319kcals | Fats 11g | Saturated fats 4.4g | Carbohydrates 27g | Sugars 6.3g | Protein 26g | Salt 0.82g | Fibre 4g
Ingredients
4 pieces cod or other white fish
1 cup fresh breadcrumbs
3 tbs fresh parsley
2 tbs butter, melted
1 squeeze of lemon juice
1 pinch salt
1 pinch black pepper
3 medium mixed peppers - seeded and sliced
1 tbs rapeseed oil
Method
Put the sliced peppers on a baking tray and drizzle with the oil.

Mix the breadcrumbs with the parsley, salt and pepper, then add the melted butter and lemon juice. Mix thoroughly.

Place the fish in a shallow, ovenproof dish and press the buttered crumbs firmly onto the cod to form an even crust.

Bake both trays at 220C for 20-25 minutes until the crust is browned and the fish just cooked through, and the peppers are soft and starting to brown.

Serve immediately and enjoy!