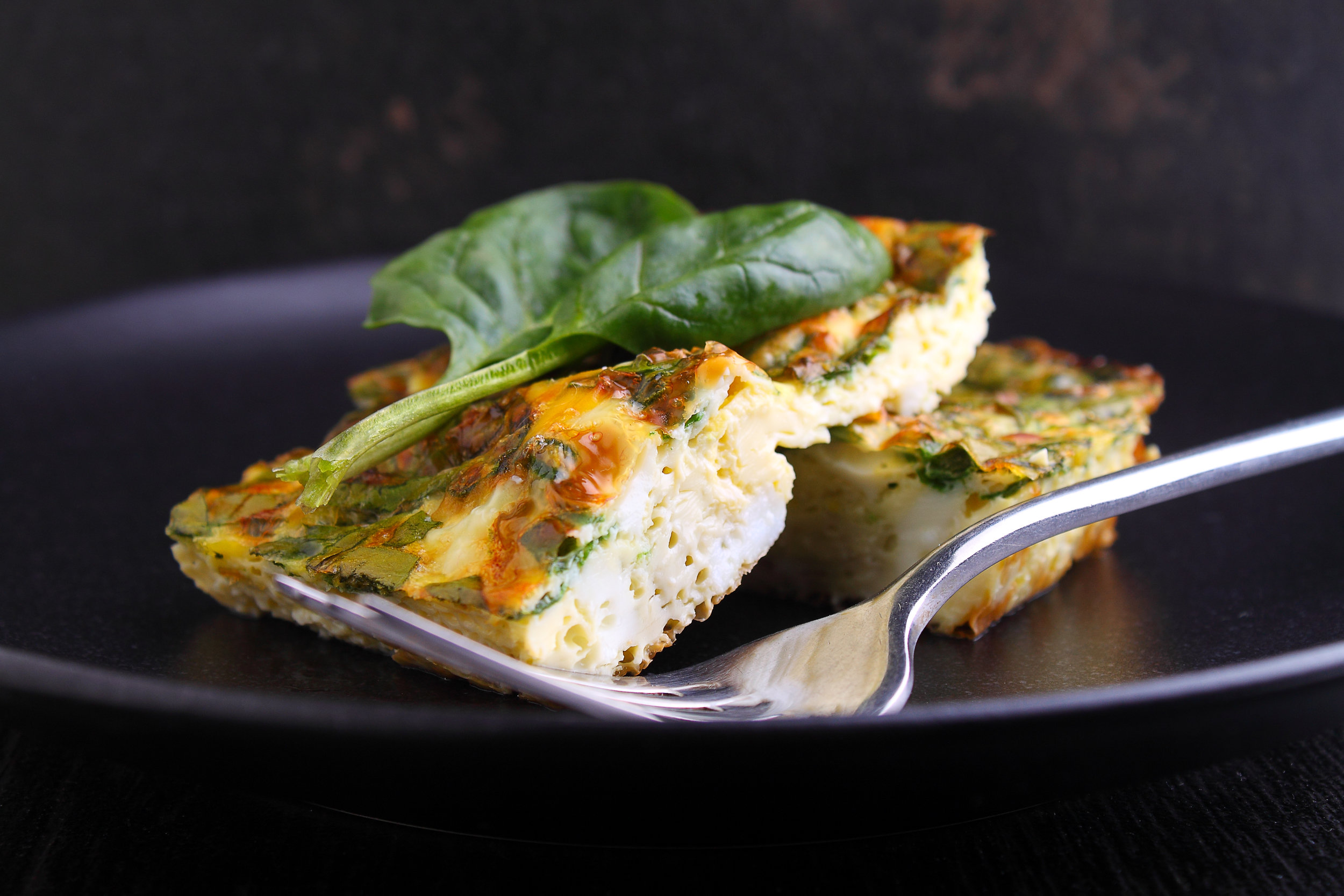 A super-simple crowd pleaser.
Serve hot straight from the oven, let it cool to room temperature, or chill and slice for a family gathering. It makes for an easy family meal or perfect picnic and party food.
Add an extra tin of drained tuna for more protein and healthy omega-3.
Difficulty level: Beginner
Serves: 4 generously | 6 for a lighter meal |Up to 12 on a party table
Prep time: 25 mins
Cooking time: 45 mins
Nutrition
Typical values per serving:
Energy 949kJ, 228kcals | Fats 14g | Saturated fats 2.7g | Carbohydrates 7g | Sugars 1.6g | Protein 17g | Salt 0.79g | Fibre 2.4g
Ingredients
2 large potatoes - skin on, use red skinned/russet to add some colour
1 small onion
170g can of tuna in oil - drained
4 large eggs
1 bunch fresh parsley
2 tablespoons of lemon juice
2 tablespoons olive oil
¼ teaspoon bicarbonate of soda
1 pinch salt
½ tsp black pepper
¼ tsp paprika
Method
Give the potatoes a quick wash then cut into chunks, leaving the skins on. Boil until tender (when the tip of a knife goes in easily) and drain. Tip them into a non-stick casserole dish and crush lightly (you can do this with a potato masher, wooden spoon or a fork).

Fry the onions in a pan with a teaspoon of oil and a splash of water (about a tablespoon) until they are golden, then take the pan off the heat and leave to cool.

Mix the chopped parsley, stalks and all, drained tuna, cooked onions, eggs, salt, pepper, paprika, lemon juice and bicarb in a bowl.

Stir the egg mixture into the crushed potatoes (which should have cooled down enough so that the eggs do not start to cook when you add them) until mixed through. Mix lightly for a chunky texture, more thoroughly for a smoother frittata.

Put into an oven heated to 170C and bake for 45 minutes – when a skewer or knife inserted into the middle comes out without any runny egg on it, it's cooked.

Serve straight from the casserole, or put a plate bigger than the casserole dish on top and turn it upside down. Run a knife or spatula around the edge first - if it is cooked all the way through, it should turn out onto the plate.

Serve with a salad and some sourdough or wholemeal bread.